Everlasting spikes - powerful and effective results
Clipped acu-discs - no unnecessary glues or chemicals
Added length - maximum body reach
Organic cotton & dyes - planet and skin-friendly
Handmade - prioritizing detail and quality
Crafted in India - the birthplace of acupressure
What you need to know
Unlock decompression and deep relaxation
Assist circulation to wash away tension
Reset a restless mind
Experience deeper sleep
An ongoing sense of wellbeing
The most common way to Shakti is in bed before sleep. It's easy to add to your bedtime ritual, whether that's with a book or your favourite show. Just 20 minutes, lying down, under your blankets is all it takes to get started!
As part of your purchase, you'll receive a free 5-part Shakti tutorial series to help guide you through your first Shakti sessions.
We're going to be honest, lying on sharp spikes can be a little intense at first, but your body is going to love you for it.
First, you will experience a prickly discomfort that is tempting to resist. Once you push through, the sensations melt into a tingly warmth, known as the addictive "Shakti burn". After 20 minutes it's time for the real reward—the full-body sensation kicks in, tension washes away and you're ready for deep sleep.
Choosing a Shakti comes down to more than just colour. There are 3 levels that will help you unlock all of the benefits of acupressure:
If you're curious about acupressure and happy to grit your teeth for a reward then the Originals are our most popular place to start. Effectively target deep tissue and restore the body in the same way deep tissue massage would. A perfect balance of challenge and reward.
If you're intimidated by the spikes and not quite ready to take the full Shakti leap of faith, then start with the Light. This has all the spikes but without the 'bite' resulting in a more gentle Shakti experience.
On the other hand, if you're wanting to join the Shakti masters, then the Advanced is for you. Imagine a hot sauna, cold plunge combo… Not for the faint-hearted, but well worth the reward if you're ready for the upgrade!
If you're still unsure, our customer service team would love to help you on your Shakti journey. You can contact us any time on contact@shaktimat.com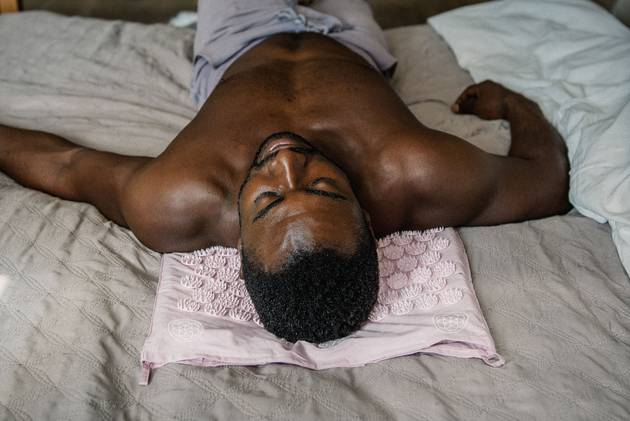 Worth the wait

Amazingly quick delivery and quality product. It's all in your mind - control the urge to avoid the initial prickle and the benefits are heightened relaxation and a clam mind!!

Kate S | NZ
Best purchase to date

Five years ago, I had major back surgery and have experienced slight discomfort and tension since. Since I am still so young I wanted something to use daily to help. I've had my shakti for 3 years now and recommend them to everyone! Best purchase yet 😊

Alex R | NZ
So addictive!

I use my mat every night before I go to bed, it hurts at the start, but your body gets used to it after a few minutes. I use it on my back and neck as I feel like it relaxes me. Customer service was superb! I love the pink colour, and it stores away easily!

Sheree G | NZ
A must have for every human-body!!!

As a Muay Thai fitness freak and holistic goddess, I have included my mat into my daily routine! After a day in the clinic, followed by a fitness session, I love coming home after a bath and jumping straight onto my mat before the best night sleep ever! This is a must have!

Jamie M | AU
Brilliant!!

I got used to the spikes a lot quicker than I anticipated. I'm up to 40 minutes on the mat every second day, and I can feel the difference. I come off the mat feeling relaxed, and I'm sleeping through the night.

Lisa K | AU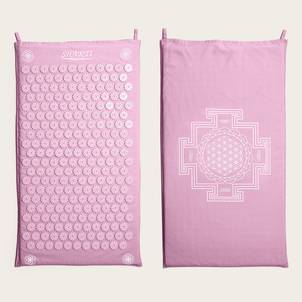 Shakti Mat Original - Pink
Ethically & mindfully made in India
See how each Shakti Mat is handmade by our team of craftspeople. Shakti's production is based on the principles of empowering individuals and creating financial independence—spreading wellbeing from craftsperson to customer.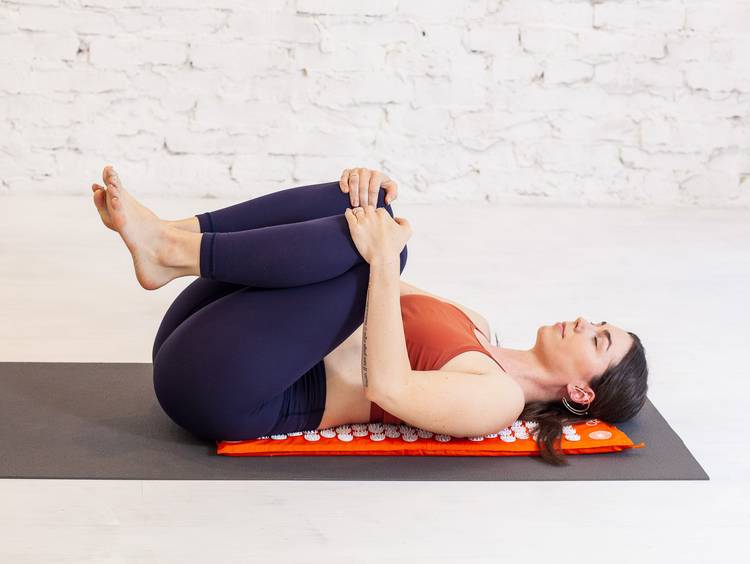 We'll guide you through your Shakti journey
You don't have to learn the ways of a spiky mat all on your own. International yoga teacher, Nico will guide you through the best ways to use your Shakti in a 5-part tutorials series, free with your purchase. Join a Shakti community of thousands earning their Shakti stripes!
What Shakti-ers are saying after 14 days